Bamboo is increasingly present in interior design projects. Specifiers are betting on natural and cozy spaces in which bamboo has managed to make a niche for itself.
Wall and ceiling coverings, custom-made furniture and decorative objects are some of the elements in which this sustainable and ecological material appears in its bamboo veneer format.
Characteristics of bamboo venners
BOO manufactures and markets different bamboo veneers, with different veins, different formats and thicknesses. These veneers are obtained from the cutting of bamboo blocks resulting from the gluing of bamboo strips on the face or edge, depending on whether vertical, horizontal or fiber veins are required. It is a handmade process in which the properties of the bamboo are not altered.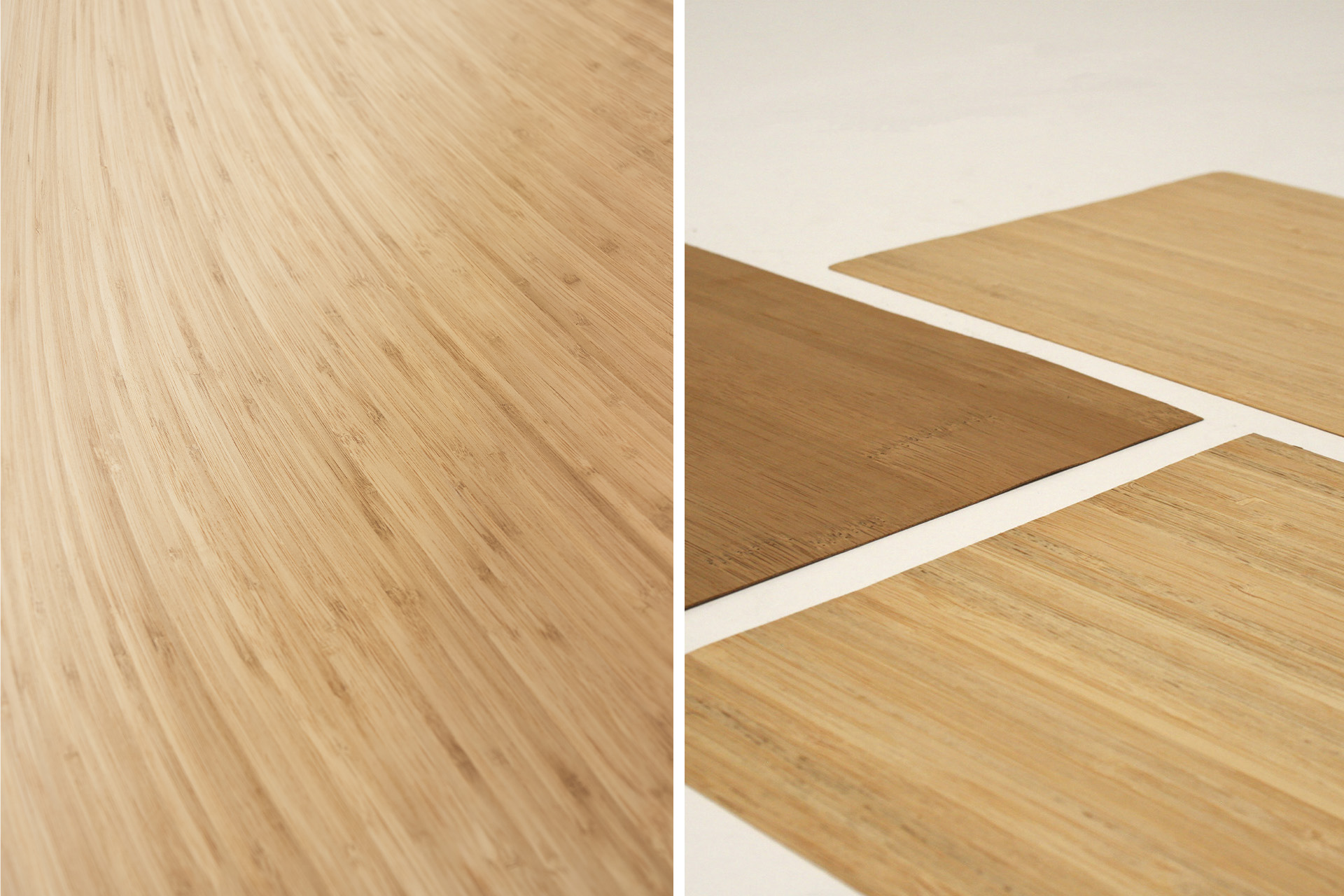 The back support prevents breakage during handling, so that we can supply pieces up to 3050x1250mm. Generally the veneers for cladding have a thickness of 0.6mm, but BOO can manufacture veneers with greater thicknesses that will result in the quality of the resulting board.
Uses of bamboo venner
The applications of bamboo veneers in architecture are very varied. You can see many ideas in our inspiration section.
They are generally adhered to fiberboard, particleboard or plywood as a final coating to which finishes such as waxes, oils, varnishes… can be applied.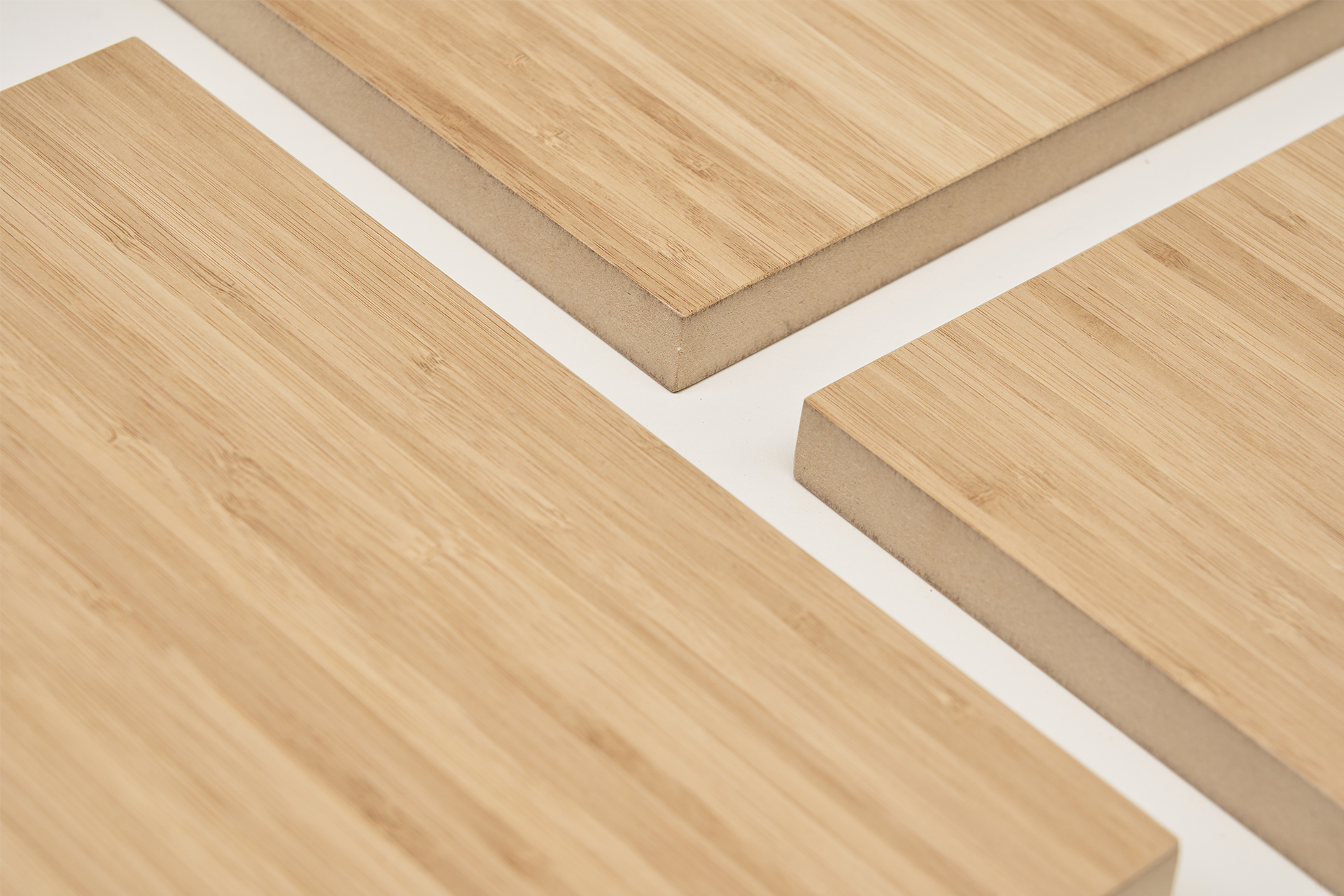 With these bamboo panels, horizontal and vertical surfaces can be clad to create sustainable envelopes that will make spaces a sensory delight.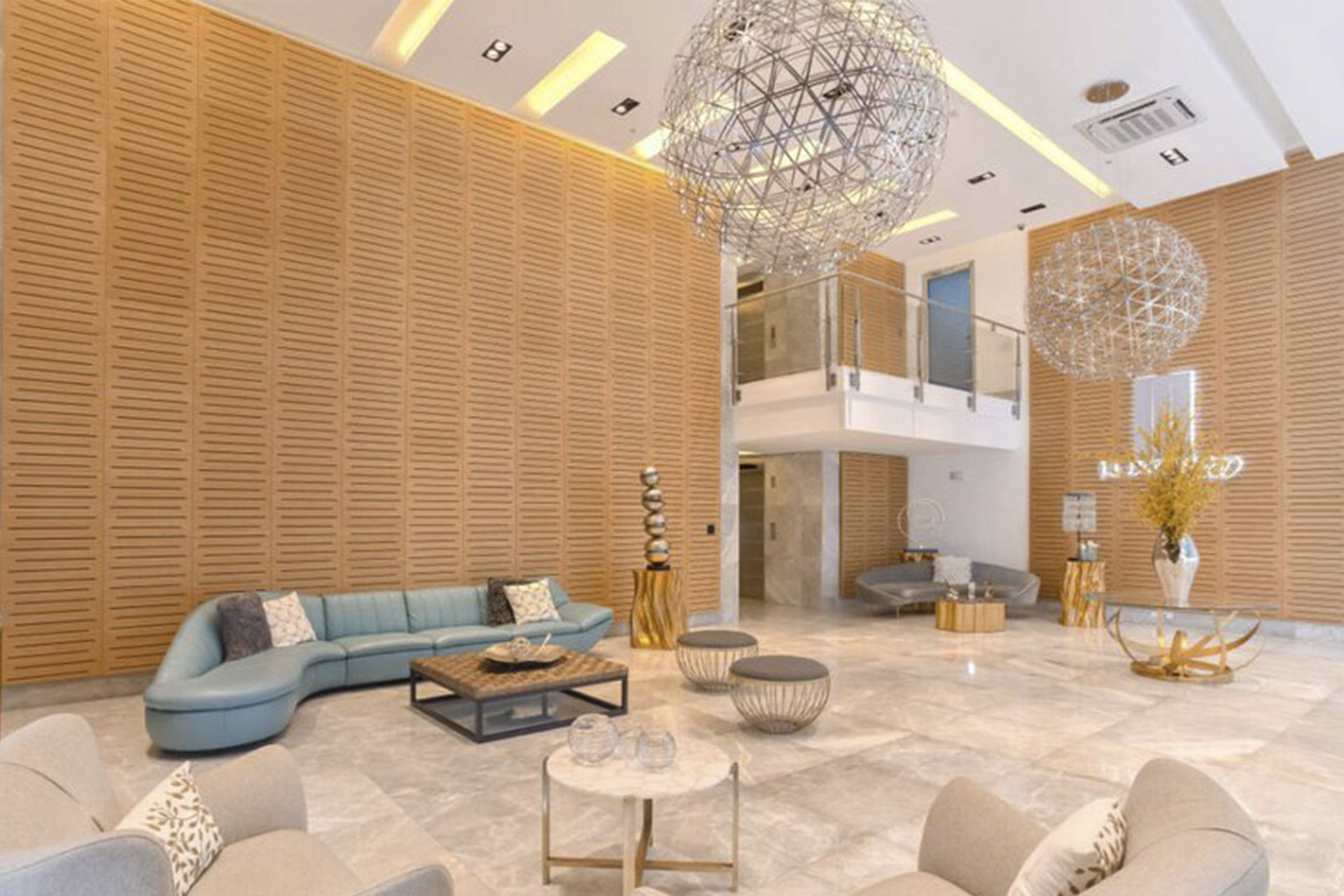 But these veneers can also form part of the final finish of bamboo doors integrated into wall cladding.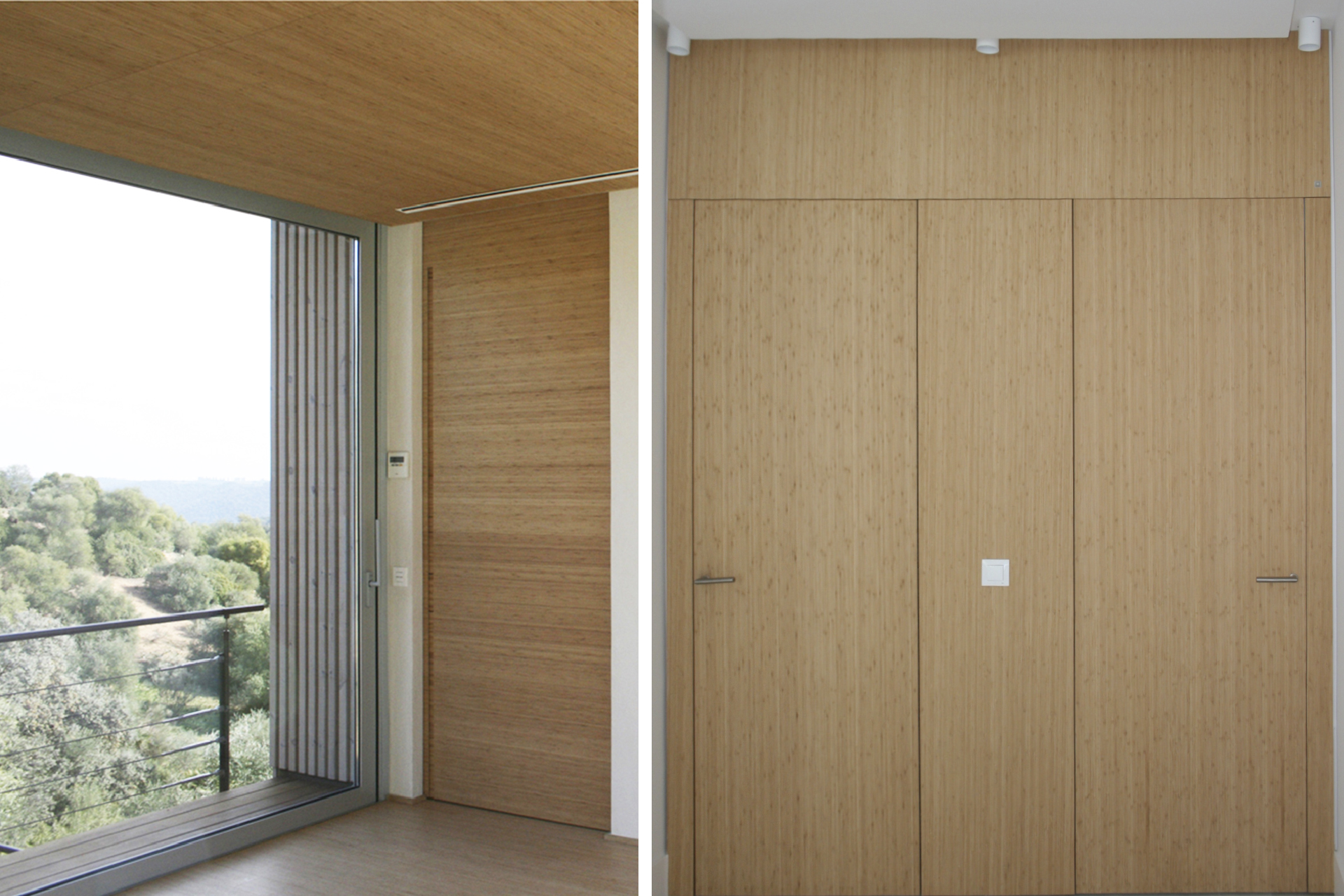 Bamboo veneers can also be glued together in perpendicular directions, resulting in 100% bamboo plywood boards from which our bamboo plywood slats are obtained. The flexibility of this element, conferred by the elasticity of the bamboo itself, makes it ideal for cladding curved surfaces, even allowing the slat to be twisted.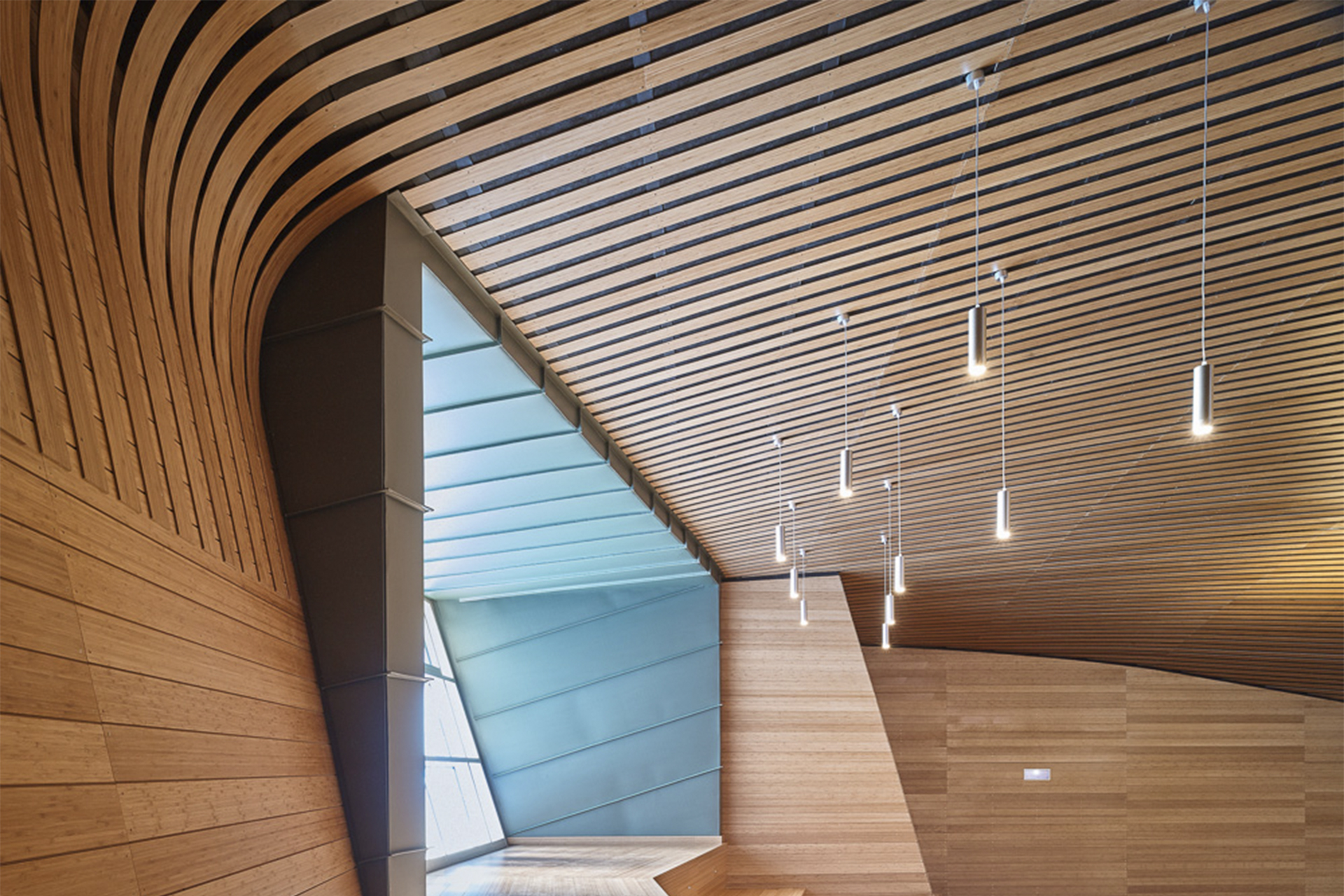 The sheet metal itself is sometimes used as a design material for decorative items and even small personalized objects: wedding invitations, business cards, bookmarks, etc…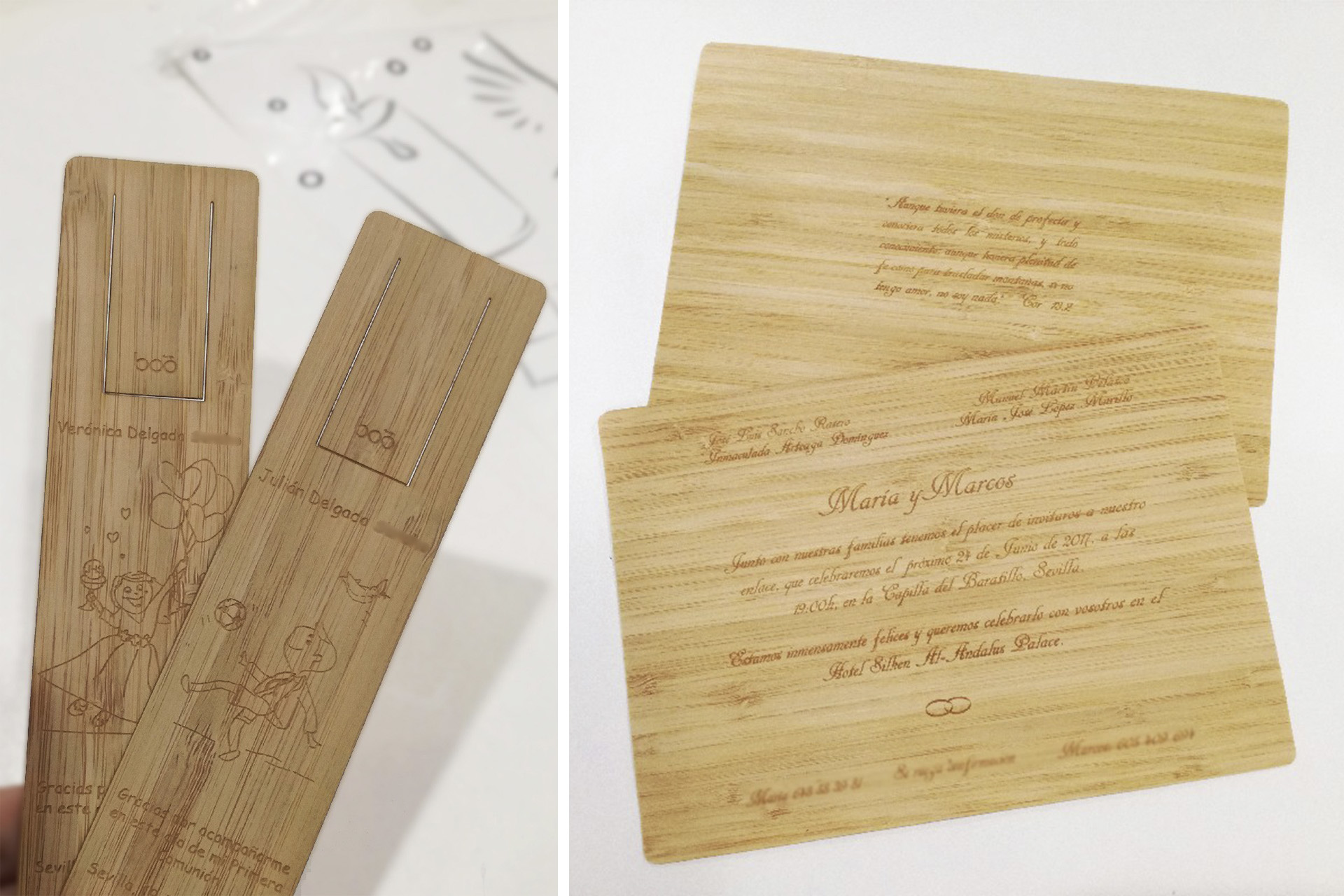 The fine and noble appearance of BOO bamboo veneer will give your projects a unique seal of quality, sustainability and design.
Contact us for any additional information about bamboo veneers.