When designing interior spaces, the choice of materials plays a fundamental role in creating attractive and functional environments. Among the many options available, bamboo countertops have emerged as an exceptional choice that uniquely combines elegance and sustainability. In this article, we will explore the growing interest in bamboo countertops and how they are becoming a central element in interior design.
Bamboo countertops in interior design
Bamboo, a renewable and naturally attractive resource, is gaining recognition in the design world for its many advantages. As mentioned in previous posts, its renewal period far exceeds that of other traditional woods. This eco-friendly aspect is one of the reasons why bamboo products have gained popularity. Countertops, as one of them, are in demand by those looking for sustainable interior design. They find in this material an environmentally friendly choice.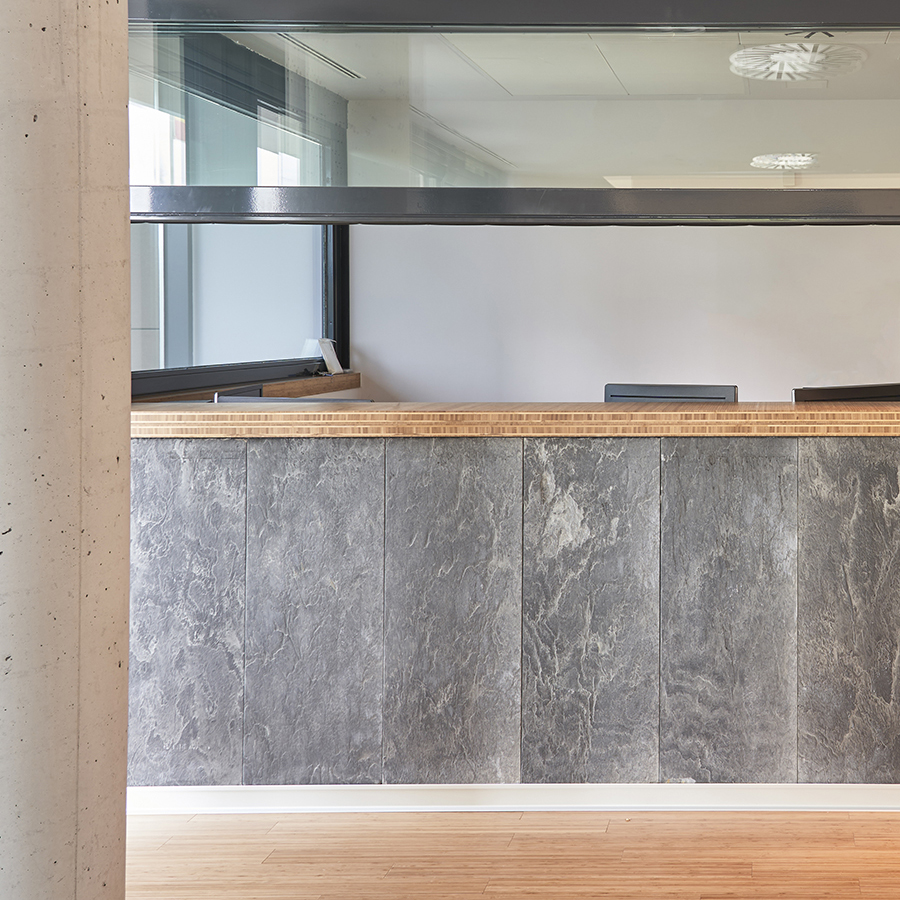 In recent years, bamboo has gained prominence in the manufacture of kitchen furniture and other applications such as parquet flooring and other surface elements. Bamboo has proven to be a promising alternative to traditional wood, as it has similar or even superior mechanical properties. In addition, it is durable, resistant and characterised by its stability, which minimises swelling. What makes it even more attractive is its fast growth, which guarantees a CO2-neutral life cycle. In addition, bamboo is a healthy choice as it is antistatic and anti-allergenic.
This is where bamboo countertops come in, known for their exceptional durability and hardness, making them an outstanding choice for high-traffic areas such as kitchens, offices and bathrooms. Their resistance to scratches and daily wear and tear makes them a solid choice. In addition to its robustness, bamboo brings a natural beauty to any space. Their resistance to heat and moisture makes them a smart choice for kitchen and bathroom environments. They are versatile and easy to maintain, making them ideal for projects that seek functionality and style.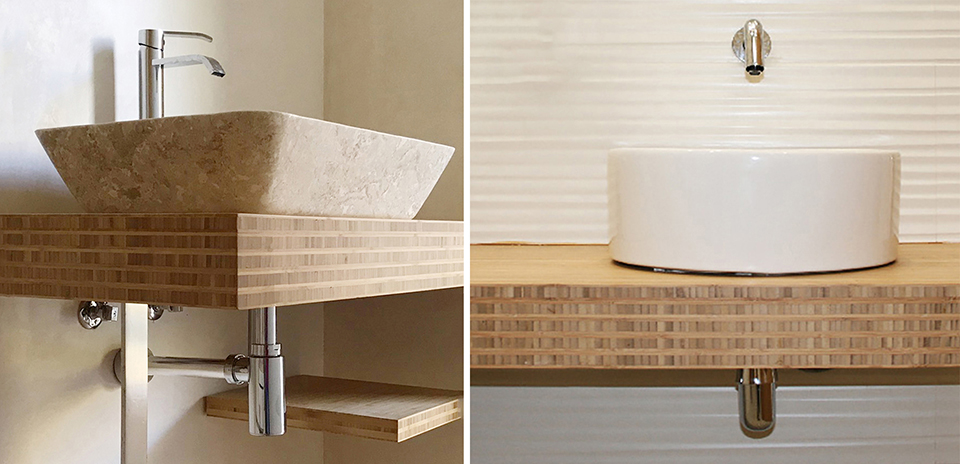 Uses of bamboo countertops
Bamboo countertops are suitable for a wide range of applications in the home and office. Their hard-wearing surface benefits food preparation, being resistant to cutting and the use of kitchen utensils. They also withstand direct heat from pots and pans, ensuring safety in the kitchen. Bamboo is a non-porous material, which makes it resistant to stains and bacterial growth, making it easy to clean. Whether for preparing gourmet meals in the kitchen or for a versatile workspace in the office, bamboo worktops offer functionality, style and ease of use.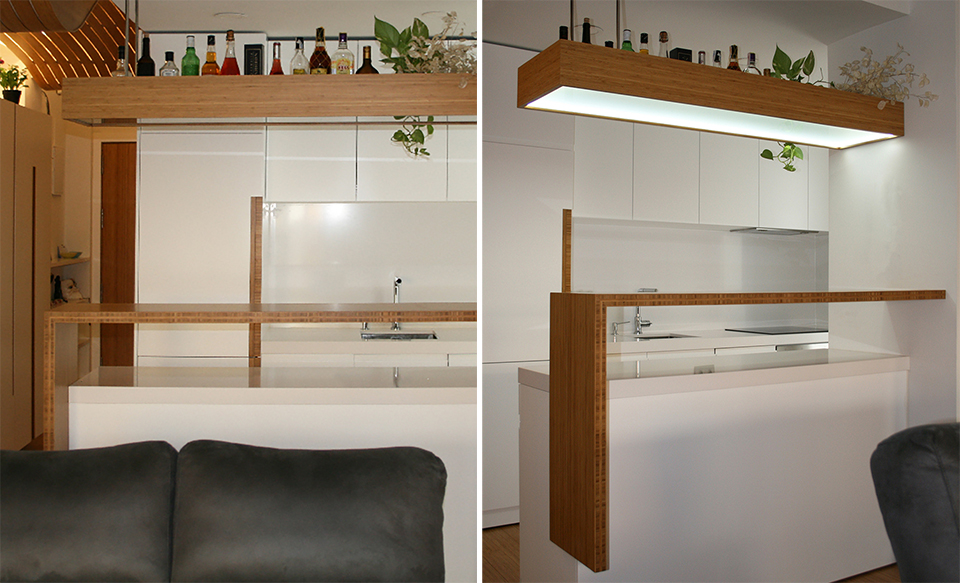 BOO countertops
BOO is a leading brand in the bamboo countertop market. Its products stand out for their exceptional durability, stain resistance and finishes that enhance the natural beauty of bamboo. Beyond performance and design, BOO is committed to environmental responsibility by using sustainable bamboo sources in its manufacturing. If you're looking for stylish, earth-friendly bamboo countertops, BOO's options are worth considering. These countertops can be customised, even with perforations for taps or sinks, and are finished with highly wear and water resistant matt lacquers, making them ideal for kitchens, bathrooms and workspaces.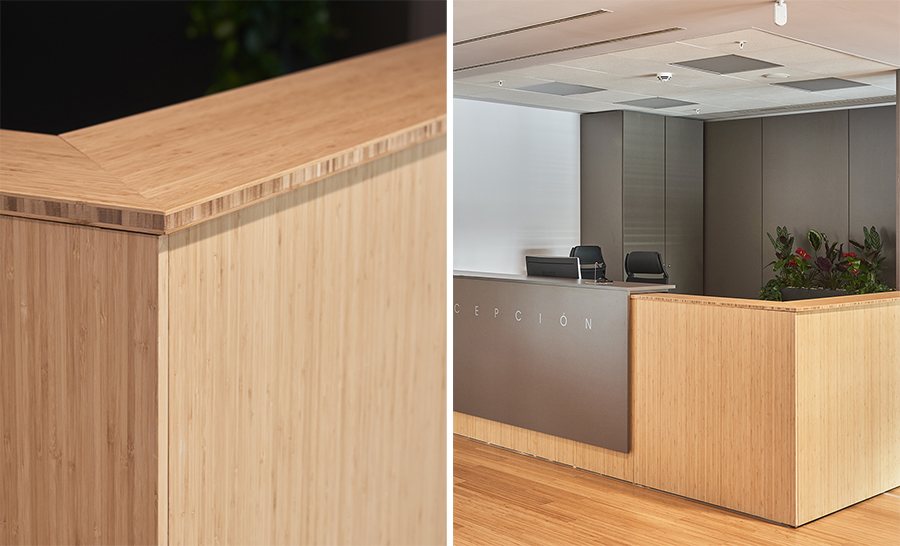 Manufactured with bamboo solid panels, our countertops can have different thicknesses and internal structures seen from the edge, something very characteristic of our products. Being a very stable, wear-resistant, low-emission material, it contributes to a smaller ecological footprint and sustainable construction, applied to multiple examples of furniture with this material. Contact us for more information or visit our countertops on our website for more details.