Construction of a building with bamboo cane
Experience and knowledge with bamboo transformed in its different versions endorse our team in their daily work.
While from Asia there were frequent references of projects with unique structures made with bamboo cane, in the West the use of bamboo was very rare until a few decades ago. Today it is indispensable worldwide in the implementation of sustainable development, so desired and necessary in the field of architecture and construction in general.
Bamboo, certified sustainability
Controlled farms, the sophistication of production chains and the professionalization of the sector have made it possible to respond to the unstoppable demand of this growing market. Today, the use of processed bamboo is very stable, competitive and has very good prospects. The manufactured product is available in multiple variants, opening up infinite possibilities as a material for all kinds of applications. This is how this sustainable resource par excellence, begins to reach millions of users, in diverse formats and with prodigious expectations of functionality.
The long and flexible trunk plant, despite not being considered a tree, has certain advantages that have led it to position itself ahead of other species in the timber sector. Its natural growth is accelerated, which means that between 5 and 10 years of life it can be selected for harvesting. In addition, once felled, the plant regenerates itself very quickly, without requiring replanting. The forests and cultivated areas present an excellent use of the land, with a high density compatible with its good growth and development. There is also a maintenance of the leaching and substrate layers of the soils, without implying their depletion.
All this has made a difference, placing it at the center of attention as an alternative against deforestation, which currently threatens ecosystems. Bamboo has become a social and economic resource in favor of the environment, creating jobs and sustainable dynamics in its cultivation and transformation.
If all the above mentioned can be more than enough to endorse the suitability of this material, we must add that at a technical level it reaches very competitive qualities. Bamboo is very hard and resistant due to the composition of its fibers. It has a high dimensional stability and a good behavior against external aggressive agents, such as water or insects. This demonstrates its suitability for all kinds of applications.
However, the exploitation of bamboo is not yet carried out within our borders, being for the moment its cultivation very restrictive in Europe. It is limited to imports from native areas in Asia and South America. This is achieved by containing the corresponding costs and energy consumption of transportation to the consumer markets.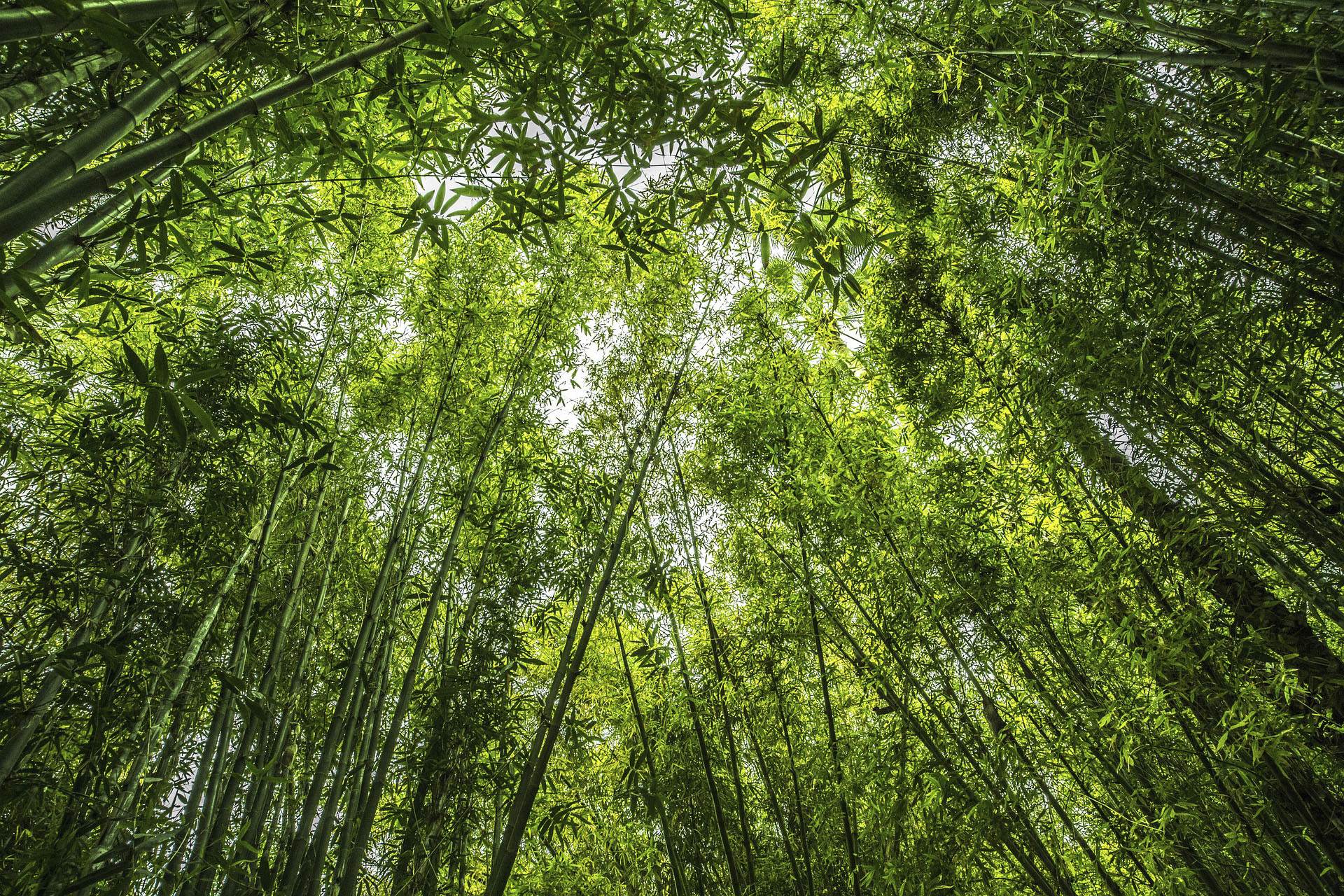 Environmental awareness and ecological footprint of bamboo
In recent years, many international associations and governmental entities around the world have been highlighting the importance and the possibilities for sustainability offered by bamboo, as is the case of the International Bamboo and Rattan Organization, INBAR. Through research and scientific publications, these institutions have provided data on the ecological footprint of bamboo and/or its derivatives, also known as the carbon footprint. In order to comprehensively determine this footprint, it is necessary to consider every aspect of the life cycle and environmental impact of the bamboo industry.
This is an environmental indicator that aims to reflect the total greenhouse gases emitted directly or indirectly, from the time the product is born until it is discarded. Analyzed in conjunction with all the handling, the material is subjected, also taking into account the absorption of CO2 during its growth and useful life. This environmental impact is measured by carrying out an emissions inventory or a life cycle analysis according to the type of footprint, following recognized international standards and, with the support of ISO 14040 and ISO 14044 for the preparation of an accreditation document, the Life Cycle Assessment (LCA). The carbon footprint is measured in mass of CO2 equivalent.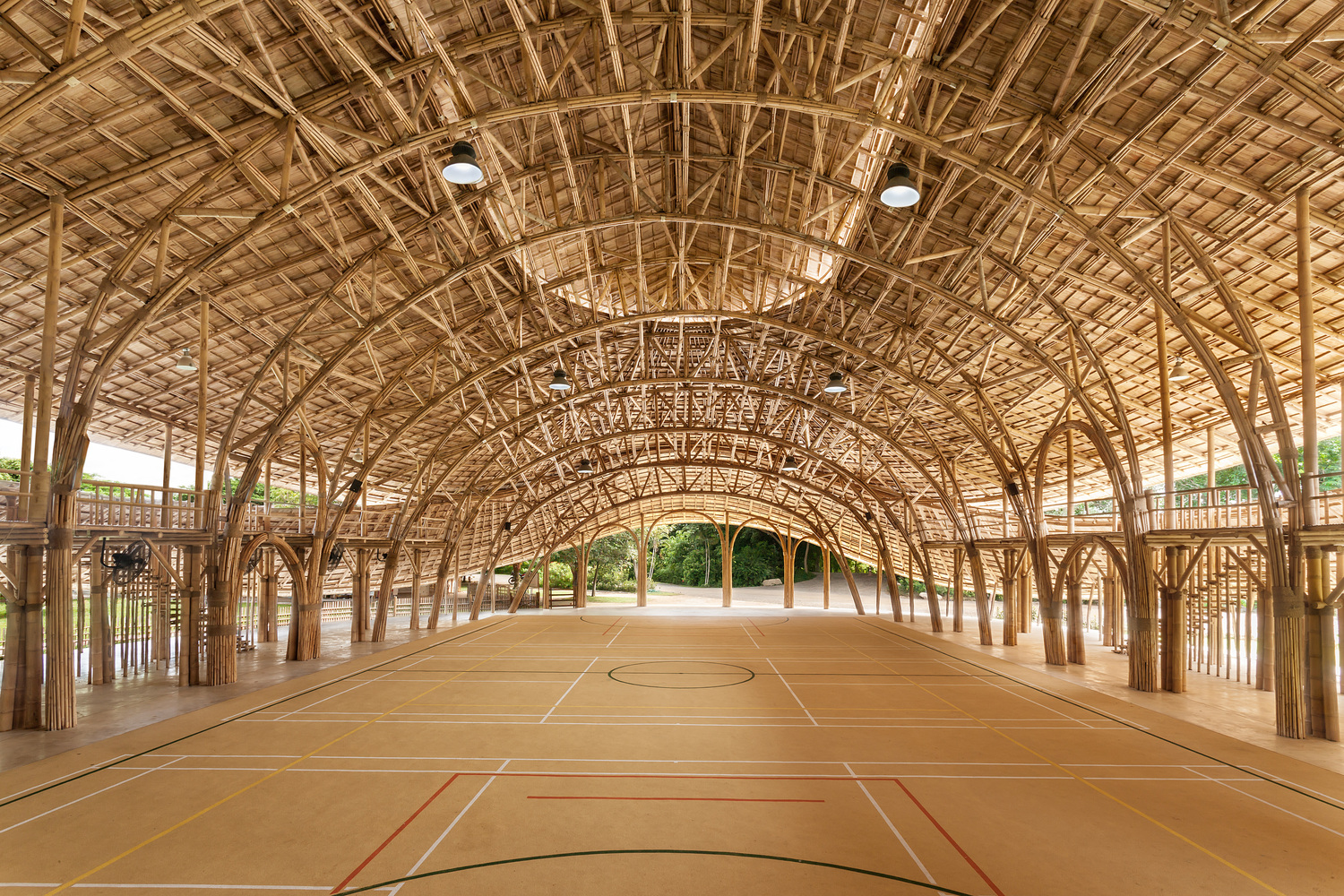 This is how this life cycle analysis can be applied to any process or product. It is the environmental management tool with which, through a standardized method, the environmental impact originated during the complete life cycle is analyzed in a scientific, objective, methodical and systematic way. In the case of bamboo, it has enabled scientific evidence to materialize that classifies bamboo as a product with a neutral carbon footprint. Indeed, throughout its entire cycle, from its growth to its recycling, the absorption of CO2 produced can be greater than that emitted.
After several studies, the corresponding environmental declaration of the material can be determined. In this way, the manufacturer's guarantee that the product meets the established environmental sustainability standards is communicated.
According to the United Nations Environment Programme (UNEP), the building sector is responsible for up to 30% of all greenhouse gas emissions. Therefore, one of the challenges facing contemporary architecture is to reduce the carbon emissions embodied in buildings. Being able to measure, quantify and qualify the impacts of its components is a good place to start.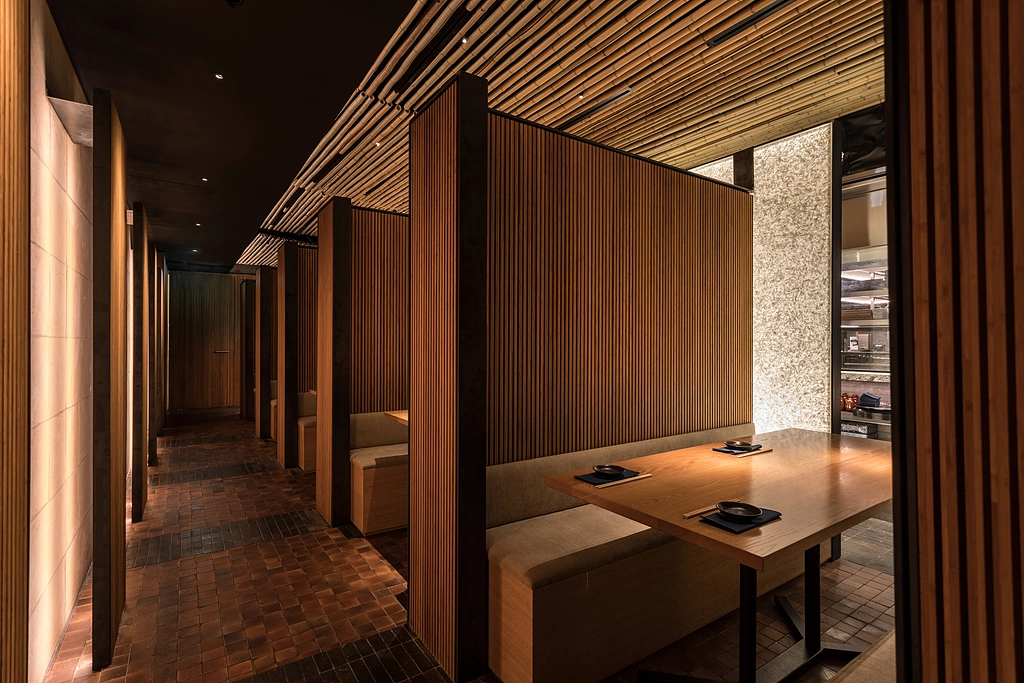 LEED Certification System 
The LEED (Leadership in Energy & Environmental Design) certification system is the system established to endorse sustainable buildings, developed by the US Green Building Council. The system has managed to be implemented in Europe thanks to its international recognition, adaptability and efficiency of the system. To qualify for this assessment, its requirements must be incorporated from the earliest stage of the project.
Bamboo is used in a wide variety of building applications, so it can contribute to a building's LEED points in different categories:
1. Materials and Resources: Because it is a renewable resource, since it can be grown in a sustainable manner without the use of toxic chemicals. In addition, its production and transportation have a much lower environmental impact than other construction materials.
2. Energy and Atmosphere: By using bamboo in construction, the energy efficiency of a building can be improved. It is a thermo-acoustic material that helps maintain a constant indoor temperature and reduce energy consumption for air conditioning.
3. Indoor Balance and Air Quality: As a non-toxic and non-allergenic material, it can contribute to the creation of a healthy and pleasant indoor environment for occupants. In addition, its moisture absorption capacity helps regulate indoor humidity and improve air quality.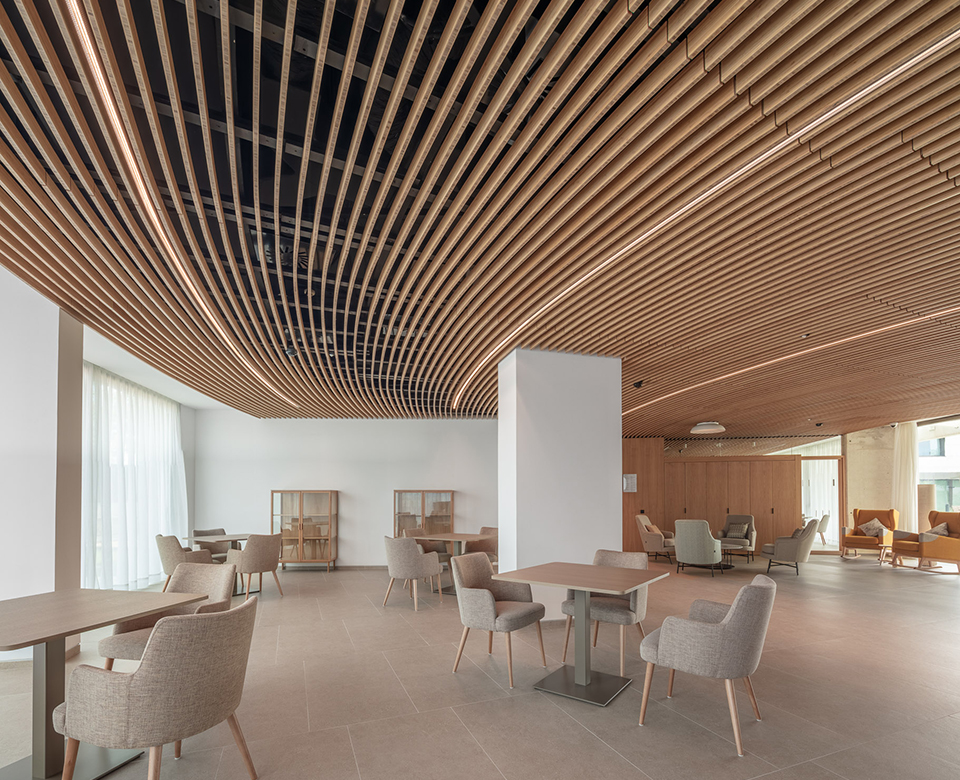 LEED certification levels
These points form a normative system in which a project or building can be classified with certification levels. This has an impact on a positioning for economic evaluation or greater recognition. The LEED system offers four levels of certification, from Certificate to Platinum:
LEED Certificate: his is the most basic level of LEED certification and is awarded to projects that meet minimum environmental sustainability requirements (minimum of 40 points in the LEED evaluation)
LEED Silver: Second level of certification and is awarded to projects that meet more stringent environmental sustainability requirements (minimum of 50 points in the LEED evaluation)
LEED Gold: Third level of certification and is awarded to projects that meet the highest standards of environmental sustainability (minimum of 60 points in the LEED evaluation)
LEED Platinum: Highest level of certification with projects that meet the most rigorous standards of environmental sustainability (minimum of 80 points in the LEED evaluation)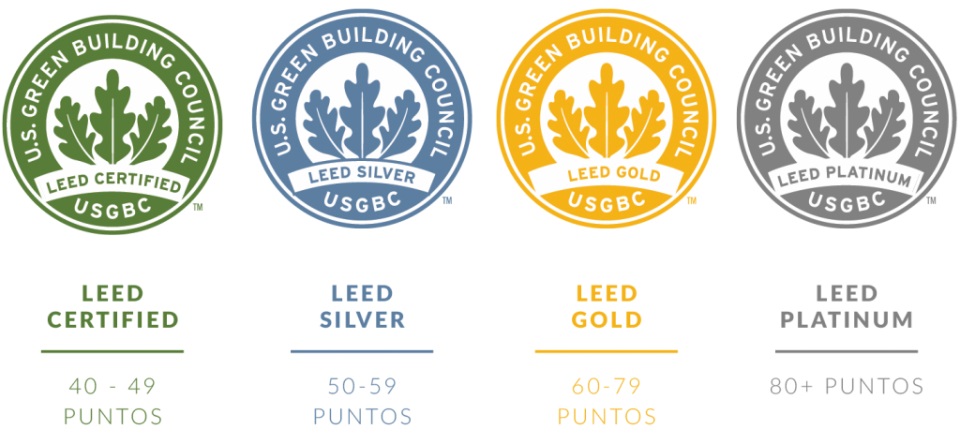 Each level of LEED certification represents a commitment to environmental sustainability and an effort to reduce the environmental impact of a construction project. In addition, obtaining it will be a determining factor in attracting organizations, clients and/or tenants committed to sustainability, enhancing a project's brand image.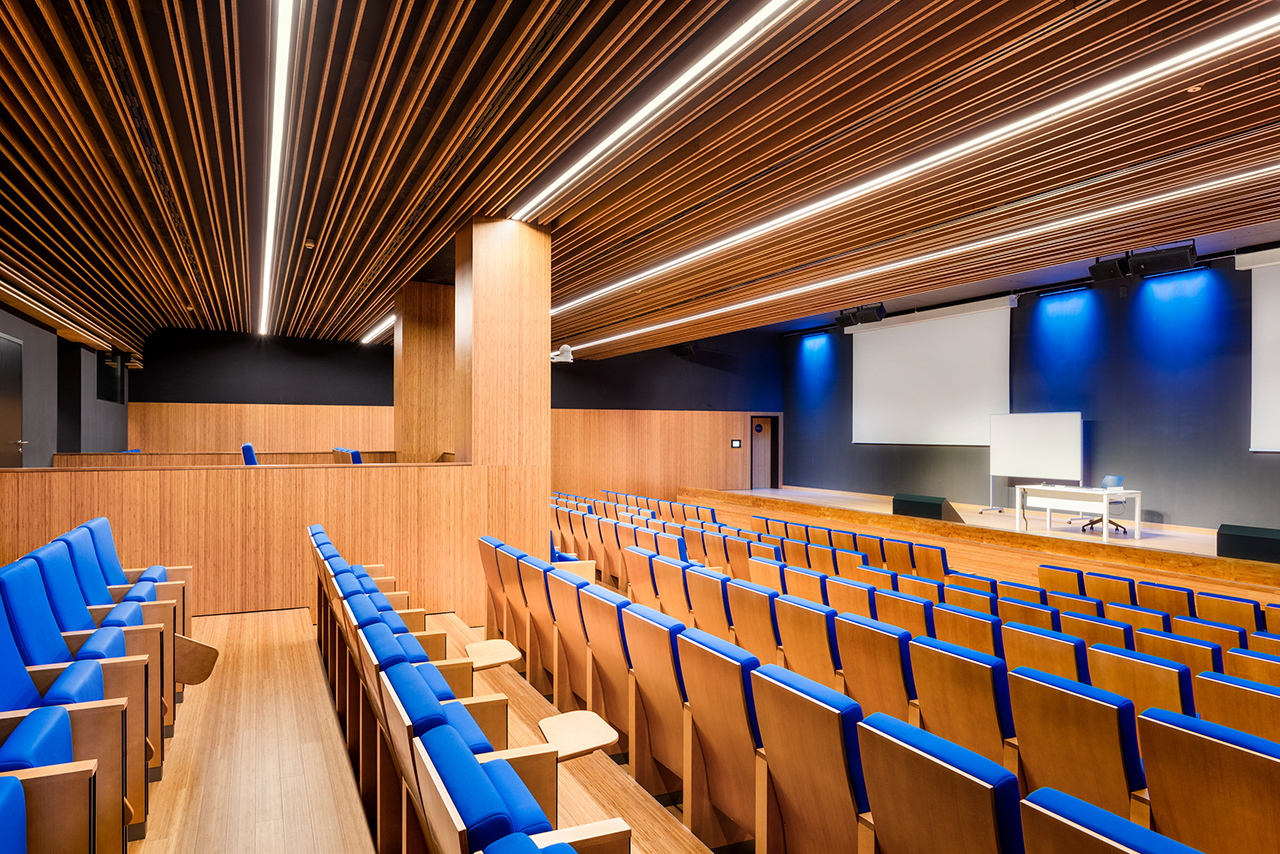 Bamboo in our work philosophy
The bamboo used by BOO BAMBOO and the building systems to which it lends itself contribute to the achievement of important credits for LEED-NC certification. In their solid flooring, solid panels, or veneers, they offer numerous advantages in terms of sustainability and environmental friendliness. They are an ideal resource in the promotion of the four existing levels of certification.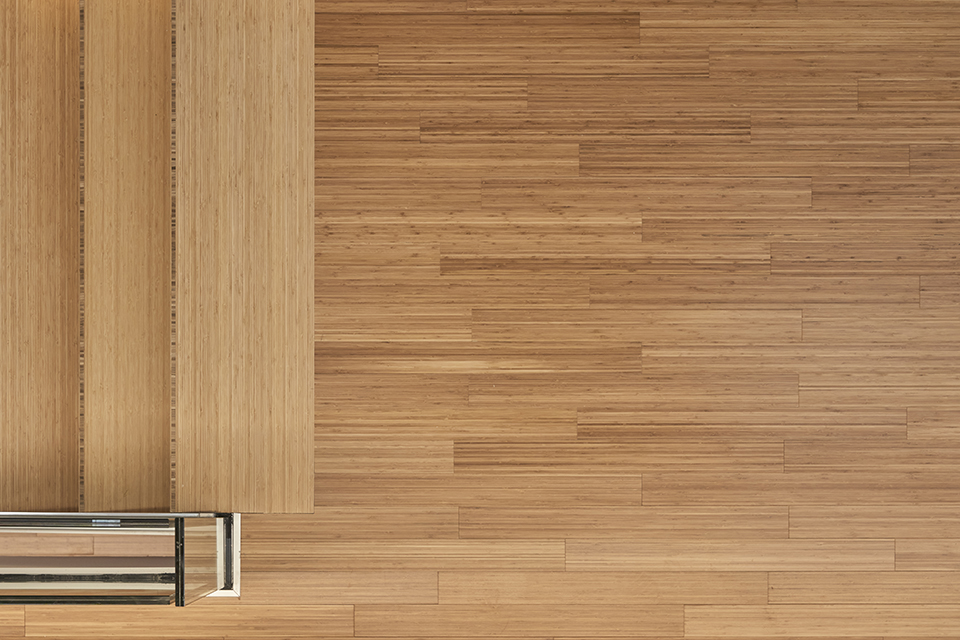 For the BOO team, bamboo represents a great bet on environmental, economic and social benefits, defining it as the ideal material for the most committed and demanding architectural projects with the environment. Therefore, it is an ally in the construction of buildings that opt for sustainability certification, so valued and necessary today. For decades, our company has been committed to the material for the design and construction of sustainable spaces. The collaboration between departments allows us to control the entire work process: from the origin of the material and the selection process, to the transformation and manufacture of finished products, making it a great rival and substitute for wood.
In our repertoire of works, more and more projects have counted on our supply of bamboo elements. Many of them have conceived their use even from the initial idea. The professionals of our technical department advise and offer these products in each project with responsibility and commitment to this material.