As we have already mentioned, bamboo has gained popularity in recent years as a sustainable and versatile alternative in construction. In addition to its strength and flexibility, bamboo offers great aesthetic beauty. In this post, we will explore bamboo laminate profiles, an innovative option that combines the structural qualities of bamboo with its visual appeal.
The aesthetic appearance of these profiles makes them an ideal choice for decorative applications with structural functions. The distinctive edge of these profiles makes them a versatile design element used in a wide variety of projects.

Characteristics of laminated bamboo profiles:
Bamboo laminated profiles are products made from bamboo strips processed and bonded together using high-strength adhesives. This lamination process increases the durability and dimensional stability of the material, allowing it to be used in a wide range of structural applications. By combining several layers of bamboo, a strong and rigid material is created, capable of supporting significant loads.
One of the main characteristics of laminated bamboo profiles is their strength. These profiles have a high load-bearing capacity and excellent tensile and compressive strength. In addition, bamboo has a higher strength-to-weight ratio than many wood species and is often compared to steel in these terms. This characteristic makes it an attractive option for the construction of structures requiring high strength and stiffness.
Another outstanding quality of these elements is their unique visual appearance. The natural beauty of bamboo is maintained in these profiles, making them an aesthetic highlight in any architectural project. The warm tones and natural veins of bamboo provide a distinctive and attractive appearance. Whether in their natural form or through finishing treatments, bamboo laminate profiles add a touch of elegance and warmth to any design.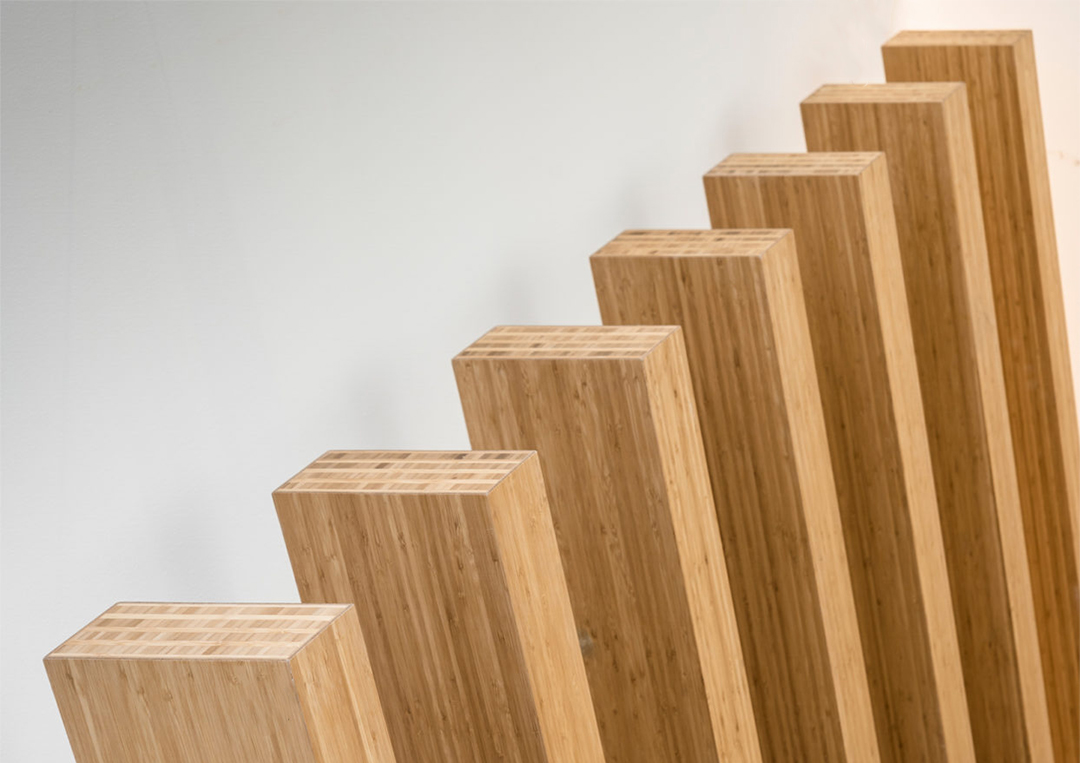 Applications:
The versatility of laminated bamboo profiles is evident in their various uses. These profiles can be used in the construction of beams, columns and structural elements. They have also been successfully used in the construction of bridges and engineering structures, demonstrating their strength and durability in demanding environments.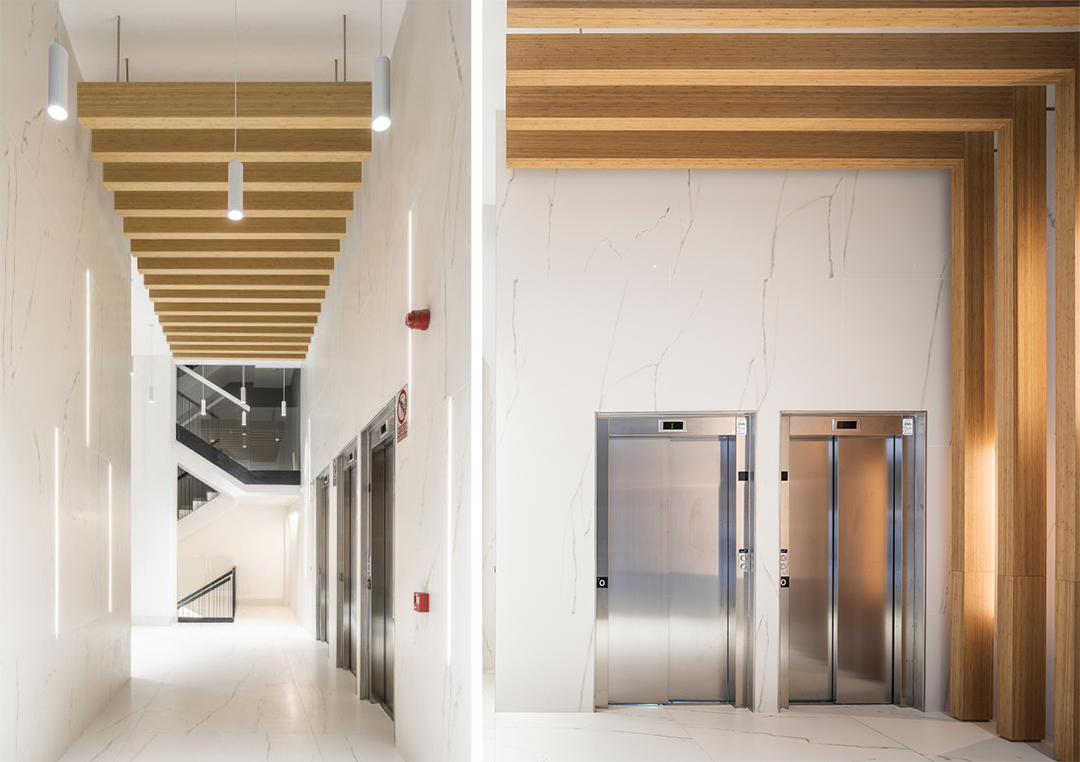 They are also used in the design of cladding, ceilings and much more. Their ease of handling and processing allows them to be adapted to different shapes and dimensions, which further expands their application possibilities in architecture and interior design. In this area, their stylistic versatility adapts to both rustic and contemporary environments, offering infinite design possibilities and providing a sustainable and attractive option.

In general, bamboo laminated profiles represent an attractive and sustainable option in the field of architecture and design, in addition to their structural cutting properties, making them elements with high potential.
For more technical data of our profiles you can consult the product page on our website. If you would like further information on the choice of bamboo laminated profiles for any of your projects, please do not hesitate to contact us here.