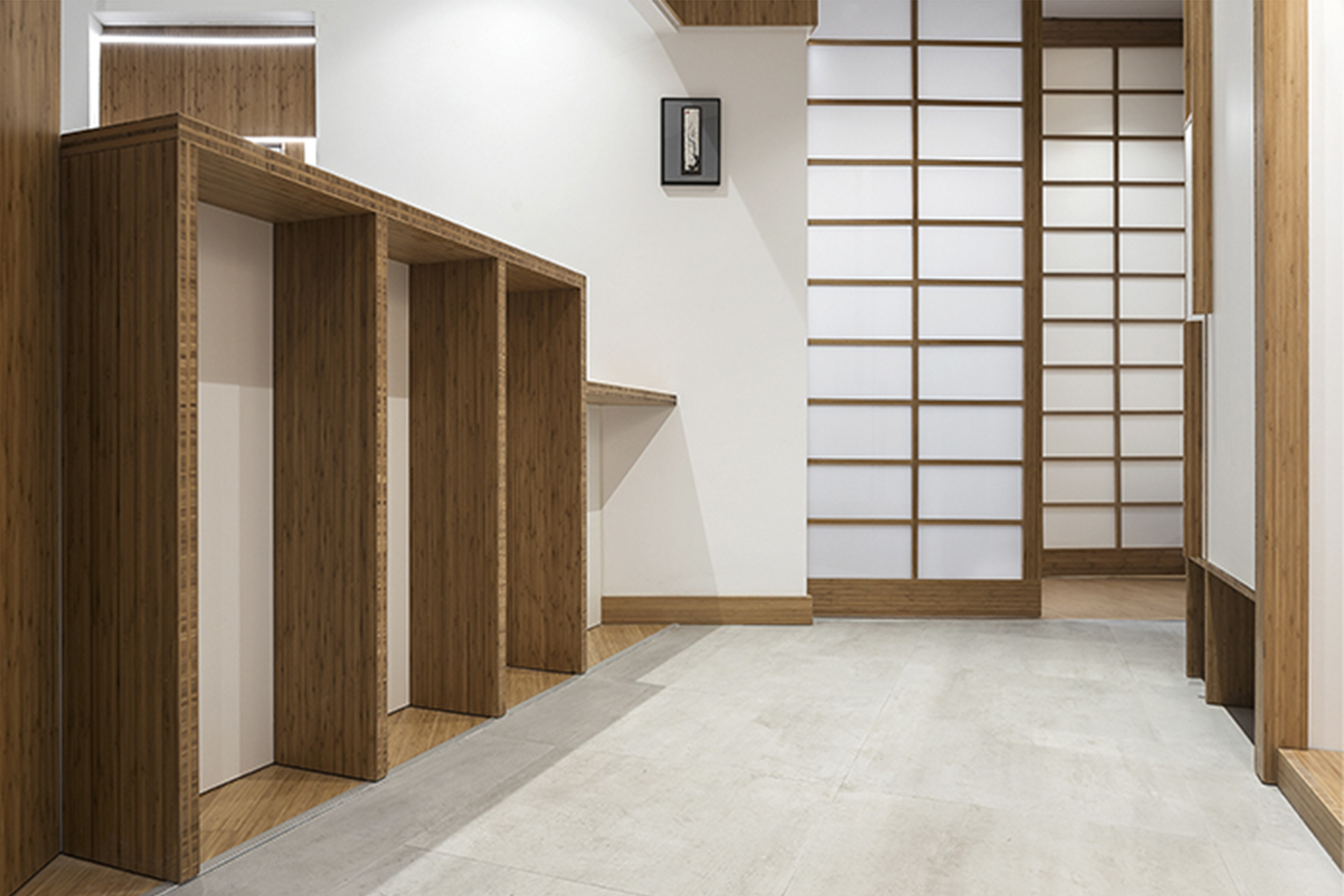 The use of bamboo for interior design projects is nothing new. Architects and interior designers are increasingly using this material for its novel aesthetics, as well as for the advantages and benefits of ecological sustainability that it provides.
Bamboo is a grass that sprouts naturally every year, allowing for harvests between 5 and 6 years. Its rapid growth, which can be 20 times greater than a forest of timber species, is the key to its growing popularity. The resistance and durability of bamboo, together with the versatility of materials transformed directly from the cane that we can offer you from BOO, will be a reason for design in your projects.
Today we talk about the characteristics of our solid bamboo panels and their multiple applications for interior design.
Characteristics of bamboo boards
BOO manufactures and markets different solid bamboo panels, with different veins and different thicknesses and formats. These boards are manufactured with several crossed layers, which gives them a high stability to the material compared to other solid and laminated boards in the market.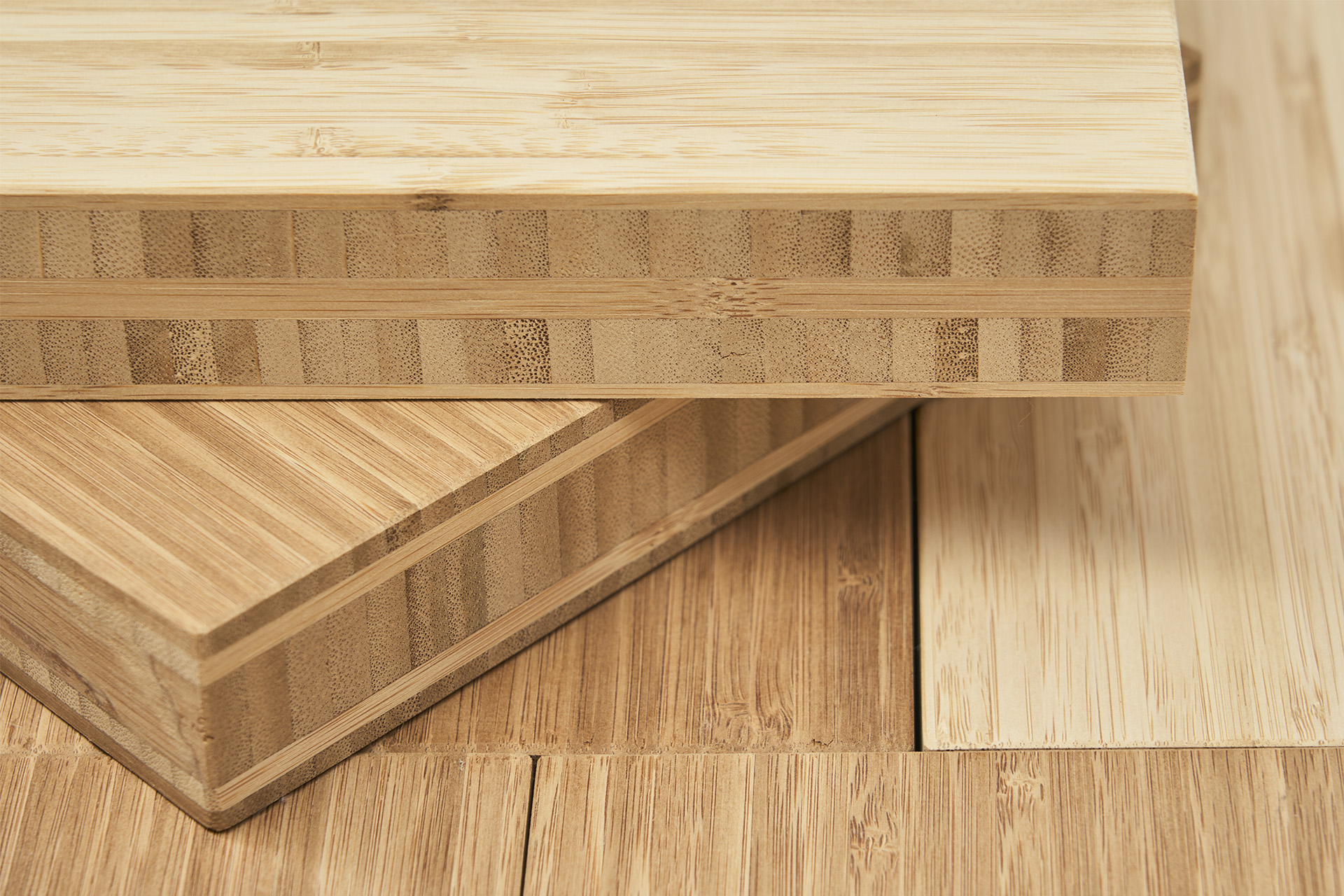 Its characteristic edge, showing the different layers that make up the material, make it unique for design purposes.
We have six different finishes combining grain: horizontal, vertical or bamboo fiber, with the two existing tones: natural and toasted. The boards are delivered sanded and raw, prepared in case the customer wants to apply another finish with dye in order to achieve another tone. The most common formats are 2440x1220mm and 3050x1220mm, with thicknesses of 19 or 38mm, but special sizes can be manufactured upon request and minimum quantities.
Uses of solid bamboo panels
The applications of these bamboo boards in interior design are very varied. You can see many ideas in our inspiration section.
They can be used for the manufacture of furniture, combining grain directions, tones, edge thicknesses… We leave you images as an example of the furniture of the Centre Pompidou in Malaga, furniture that was manufactured by Grupo Gubia with our boards BSP C-v19 and BSP C-v38.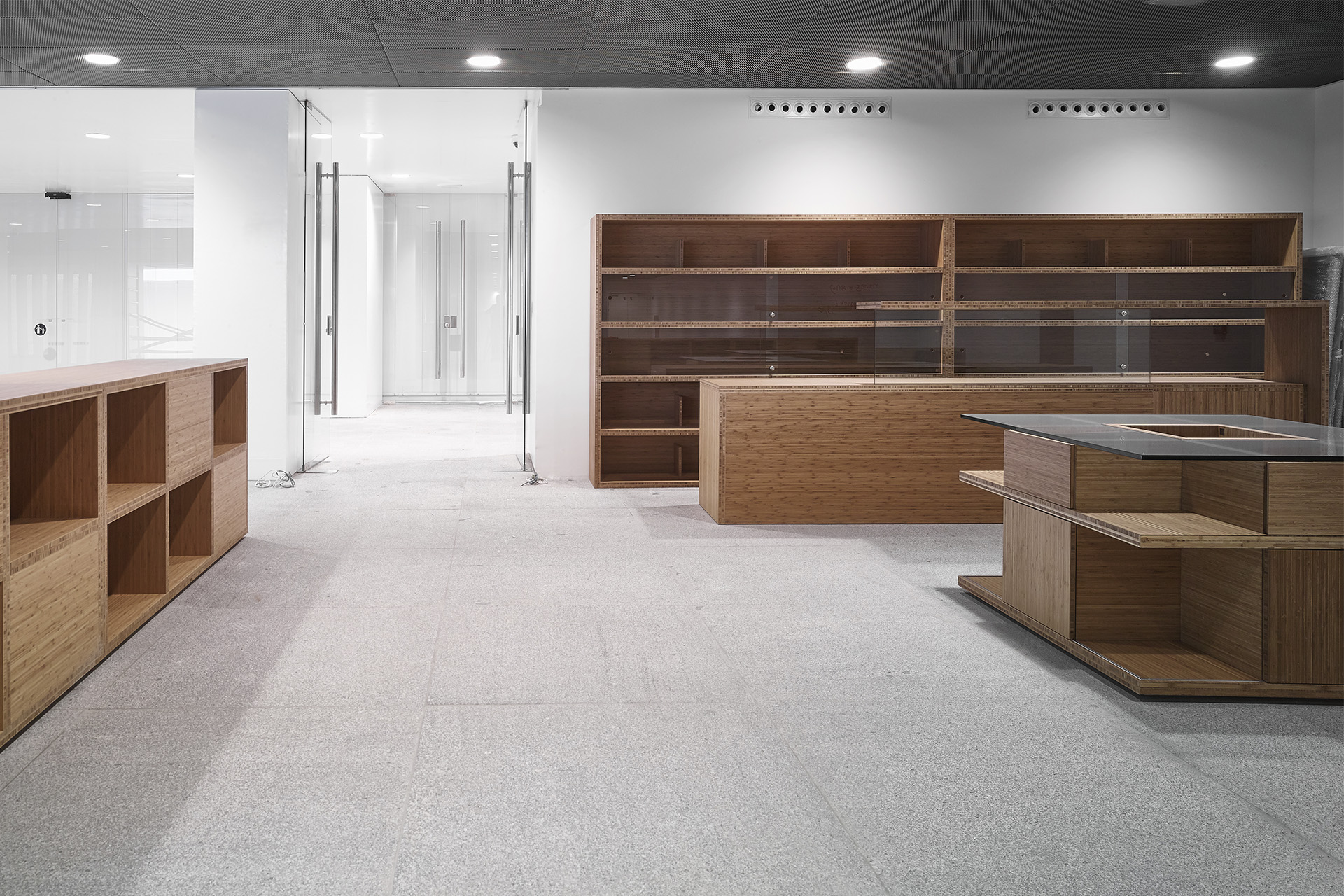 They are ideal for stair cladding and the manufacture of free-standing stair treads. Finished with highly wear-resistant varnishes, these elements will last for years as the first day.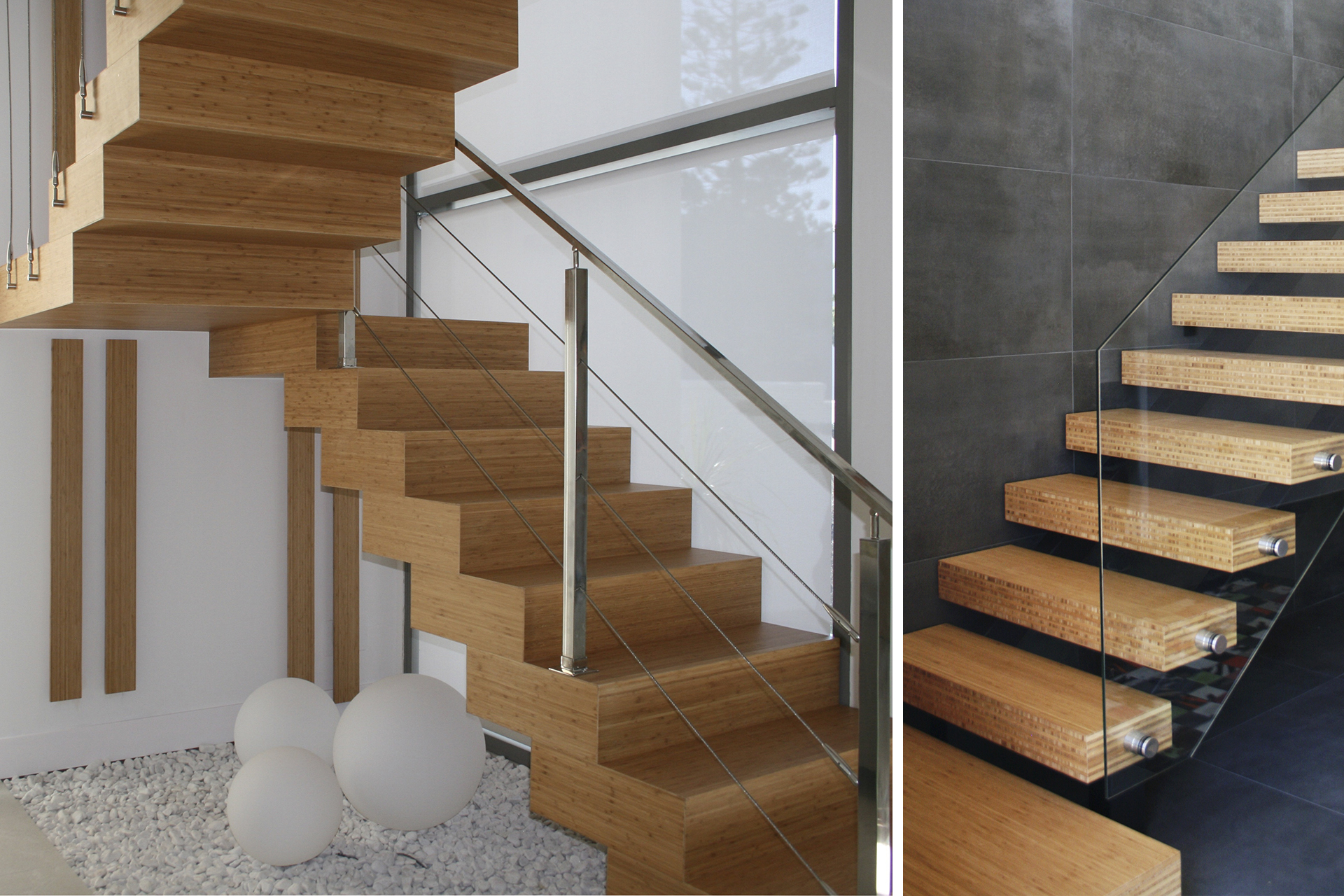 You can form visual filters, bamboo lattices that will give privacy to your spaces according to the size of the slats and the separation between them that you choose.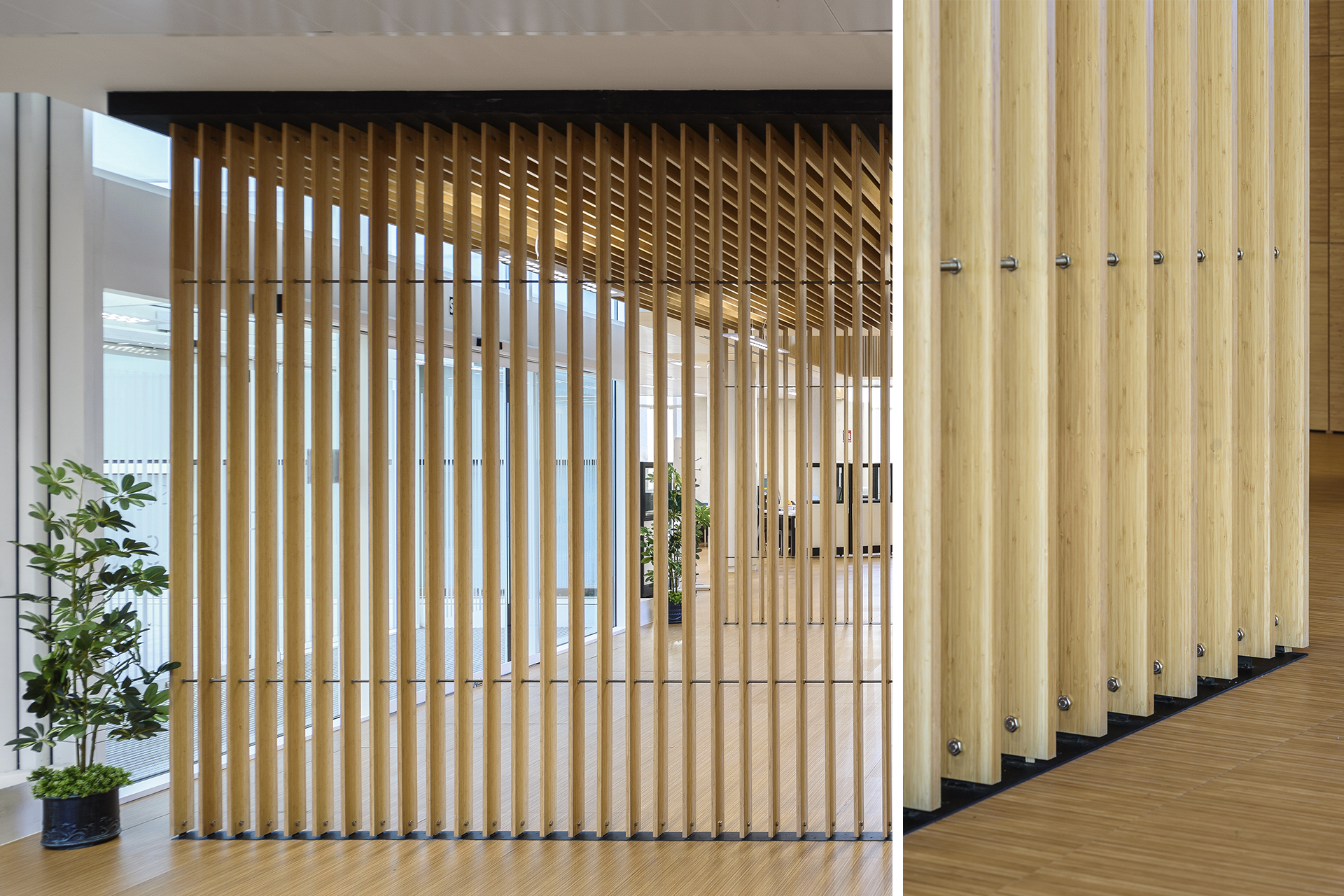 Its excellent behavior to humidity changes makes it an ideal material for the manufacture of bathroom and kitchen countertops. The availability of thicknesses that we have will surprise you.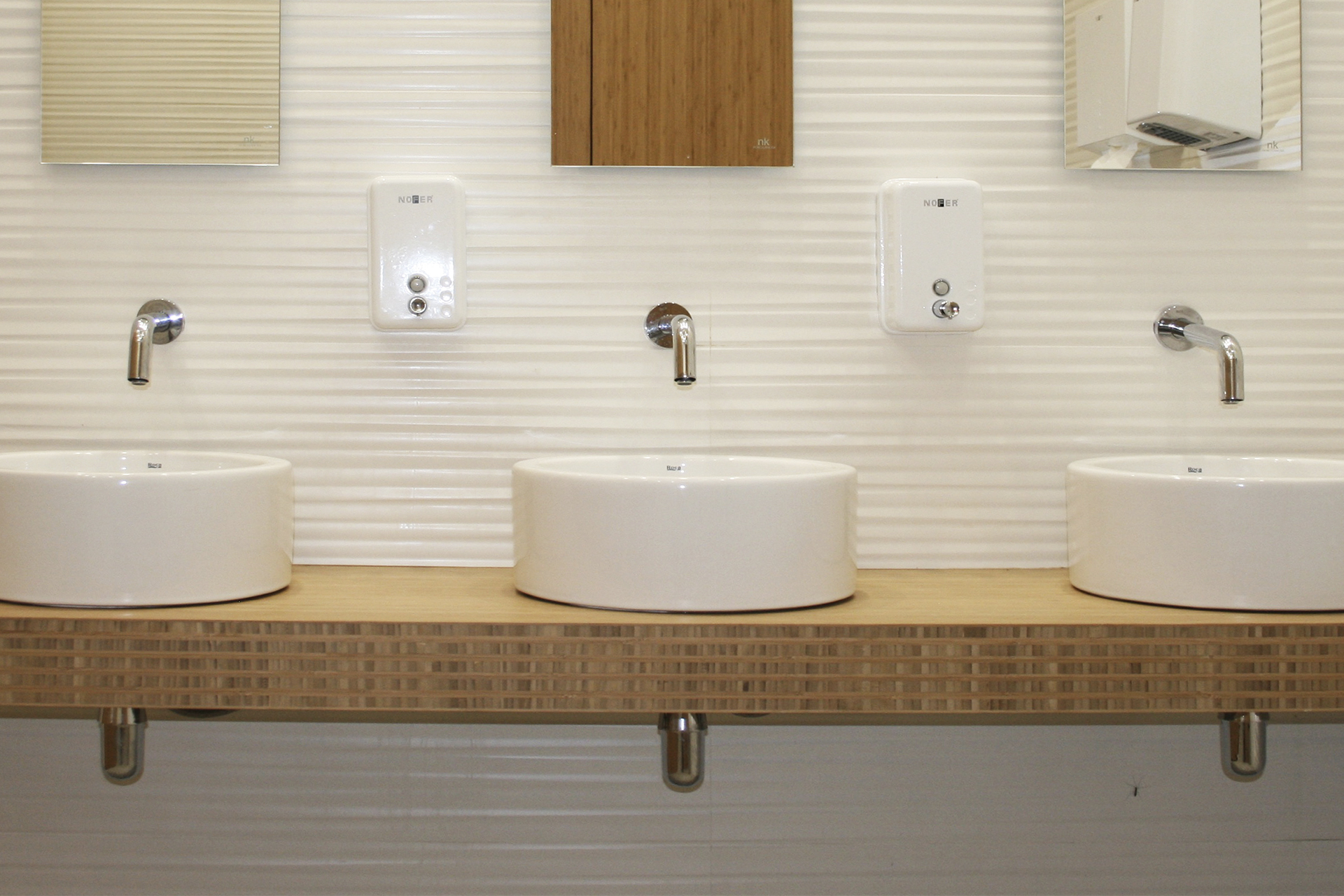 Their extreme resistance makes them ideal for the manufacture of door and window frames.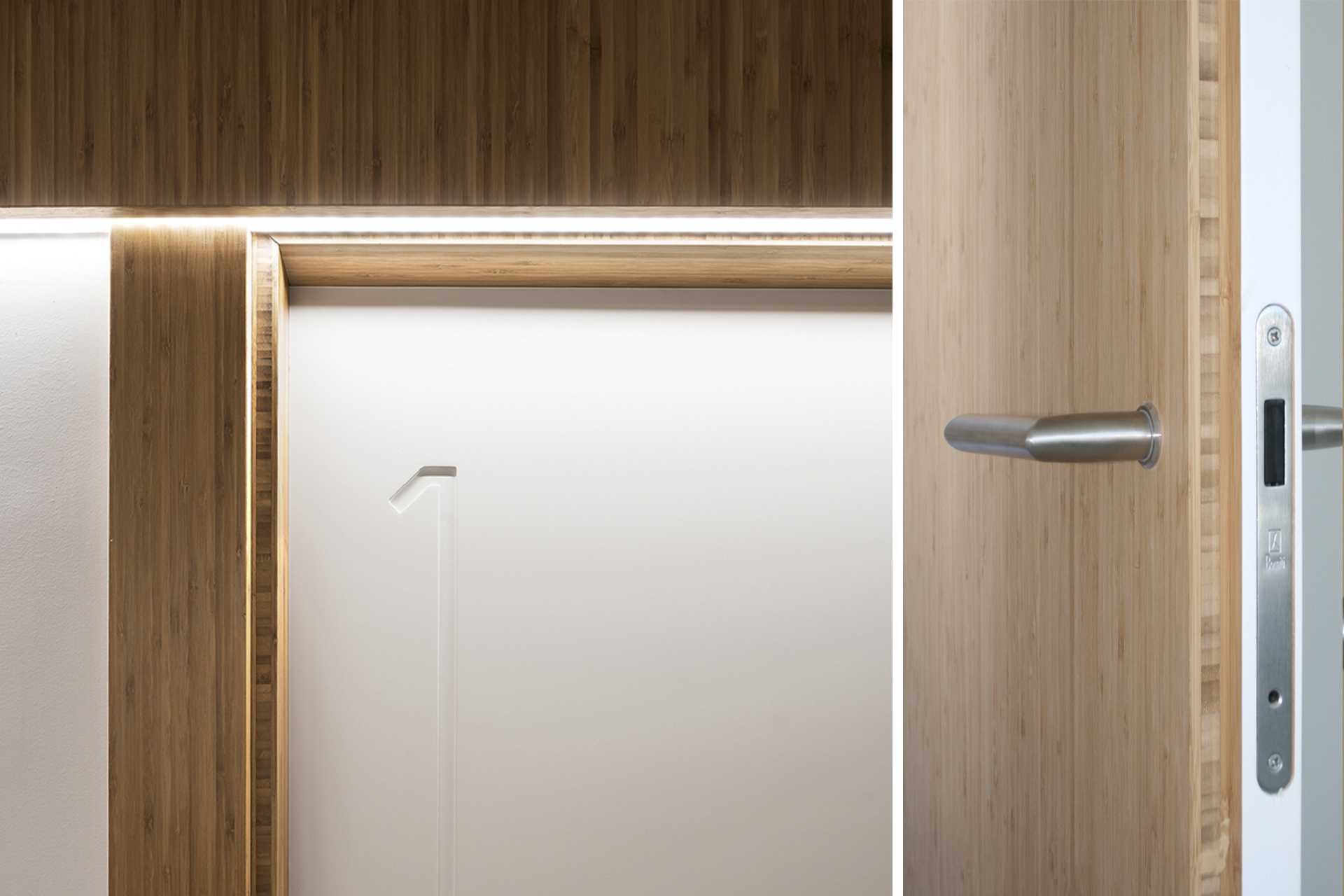 Contact us for any information about Boo-Bamboo solid panels.