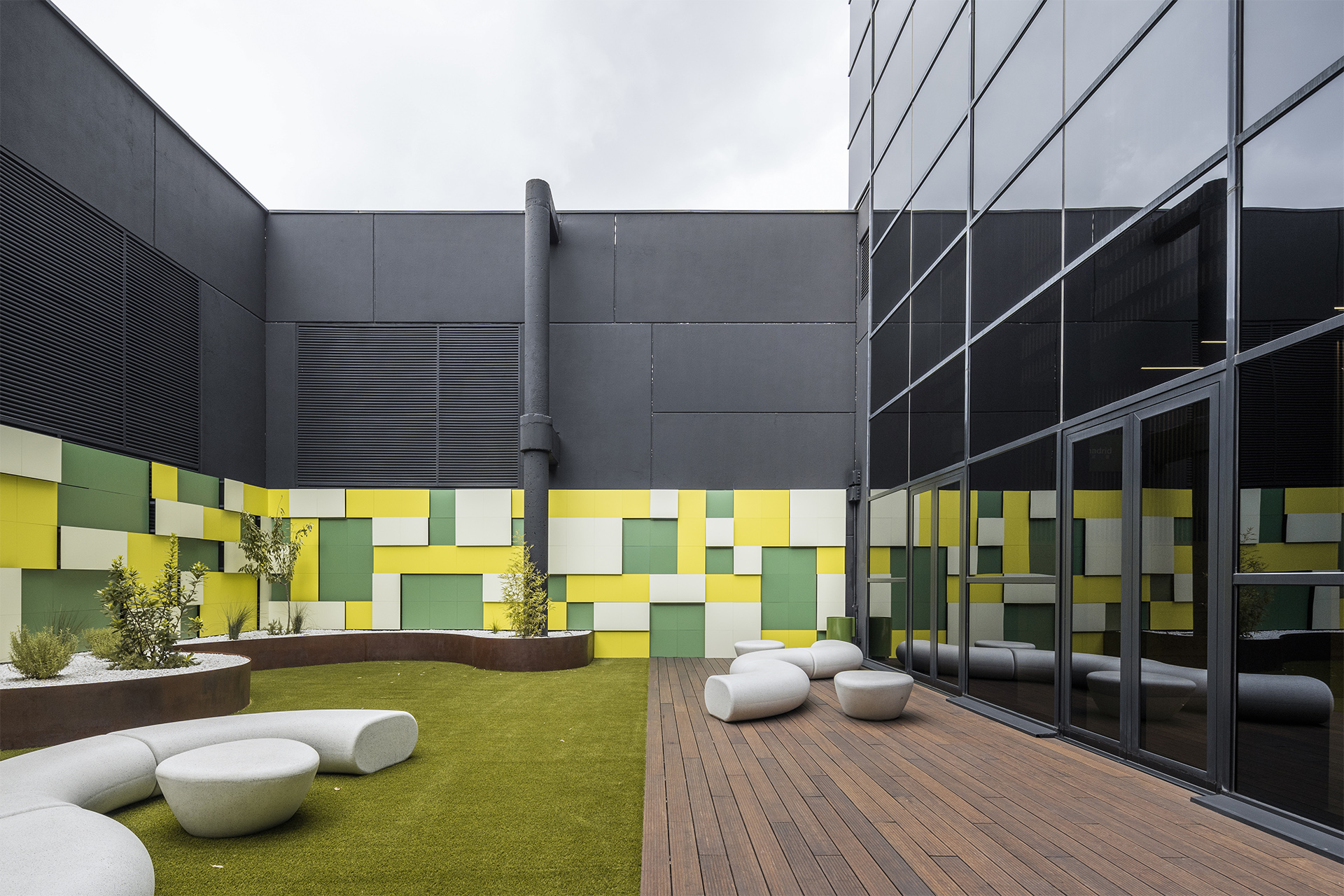 Known as the "vegetable steel" of materials, bamboo in its deck version becomes a sustainable ally for numerous landscaping projects.
Landscape designers are increasingly incorporating in their projects, corners that encourage direct contact with nature. Reading and relaxation areas, spaces for group conversation, sports such as yoga… are experiences to enjoy outdoors, but without giving up the comfort and warmth of a bamboo floor.
Characteristics of bamboo exterior flooring
BOO manufactures its bamboo decking with heat-treated bamboo fibers pressed at high temperatures. The result is a material of high dimensional stability, its contraction and expansion movements are minimal. The heat treatment confers durability class 1, suitable for use class 4 _in direct contact with the ground_ according to EN 335 and therefore highly resistant to attack by fungi and xylophagous.
The 1850x140x20mm planks are mechanized on their long sides for installation with stainless steel fasteners and screws. The material is finished with a saturator that deeply nourishes the material, extending its maintenance cycle.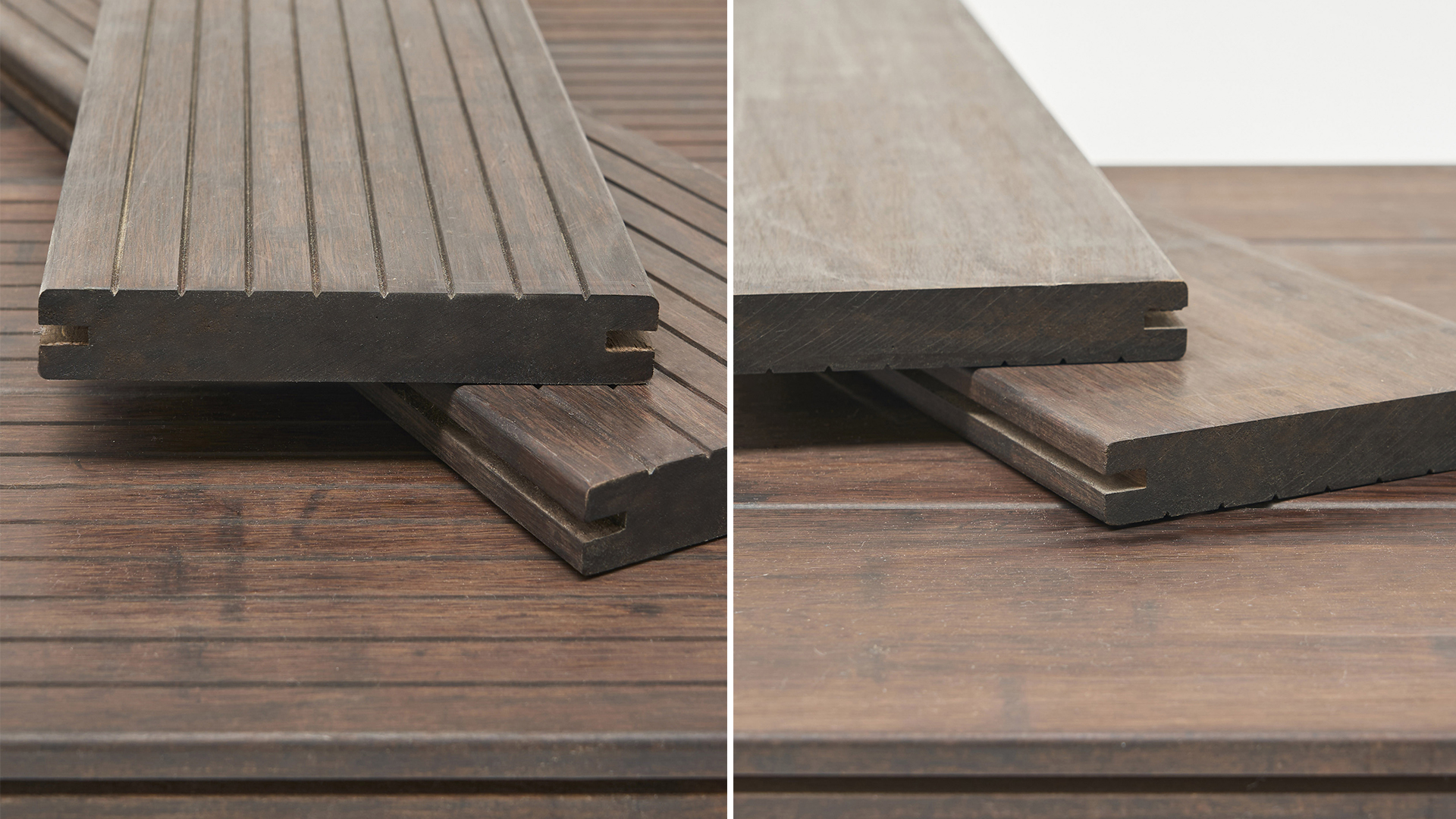 The planks, smooth on one side and subtly grooved on the other, can be positioned in both directions, offering the possibility of aesthetically combining them in any installation.
Its high density 1180g/cm3 gives it extreme hardness.
Uses of bamboo decking
The heat-treating process gives the material a durability class 1, the highest for outdoor applications. The treatment gives the material a stability that minimizes contraction and expansion movements in the event of changes in relative humidity. This is why its use on flat outdoor surfaces: terraces, patios, gardens… is the ideal solution.
In addition, its reversible design allows to play aesthetically and competitively allowing combinations between smooth and grooved plaks. The design of its grooves is designed to achieve a slip resistance that makes this material a design element around water areas such as swimming pools, spas, boardwalks…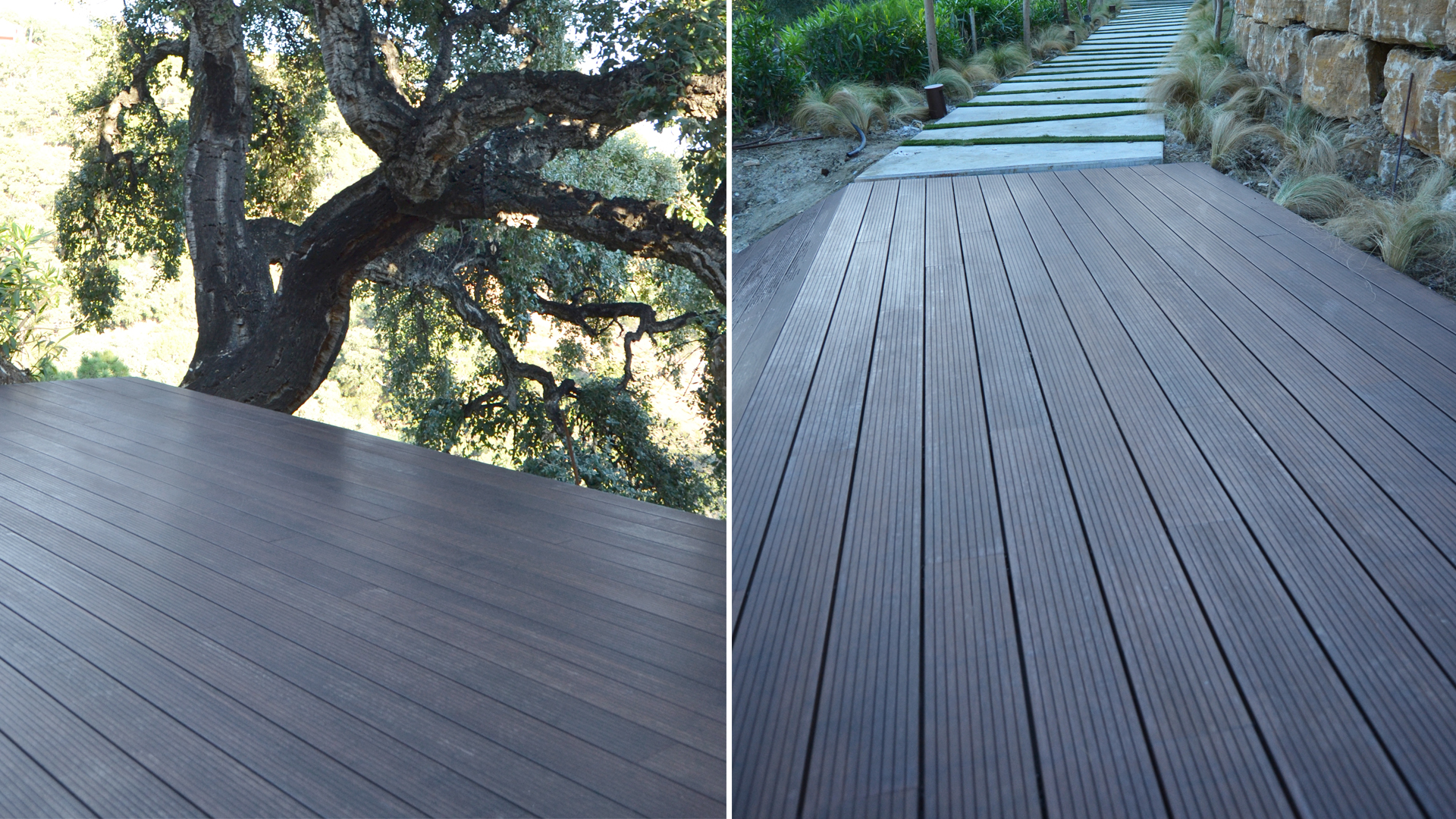 The density conferred by its manufacturing method gives it the ideal hardness for its use in high traffic areas.
Its intense dark color allows for contrasting combinations with other materials, making it a perfect fit for natural Zen-inspired environments.
If you want to incorporate a bamboo deck into your landscaping project you can contact the BOO team here.